2020 VINCE CARTER YOUTH BASKETBALL ACADEMY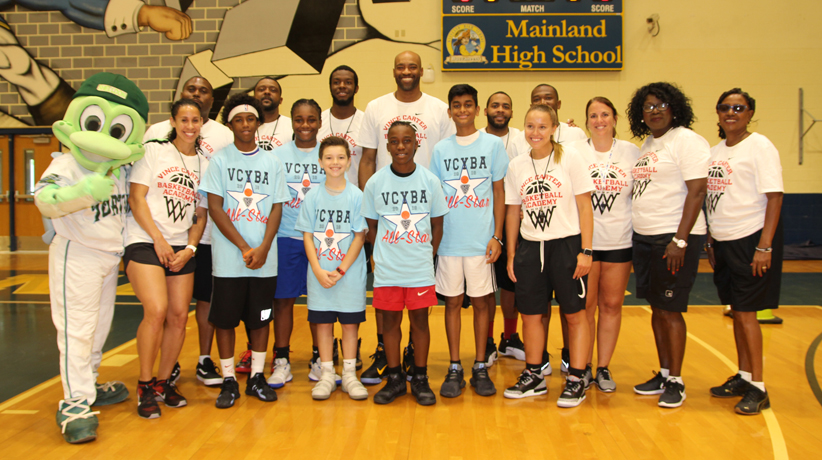 July 27-31, 2020
8:00 a.m. – 12 Noon
Sign up early. Get a Christmas gift certificate for that special child or grandchild if you register before December 31, 2019. The earlier you sign up the more you save.
At the conclusion of the 2019 Vince Carter Youth Basketball Academy, Vince quoted an article that he once read that stated, "Children who play together can learn to live together." When you mix that belief with the VCYBA core principles: Vision, Balance, Hardwork, Teamwork, and Perseverance, it is guaranteed that we can make positive changes towards our future. This year, Vince welcomed basketball campers from Massachusetts, Mississippi, Arkansas, New Jersey, Brazil and throughout Florida. Come be a part of this international group that will culminate Vince's last year as an active player in the National Basketball Association.
Camp Fee: $200 before December 31, 2019
$210 before March 15, 2020
$215 March 16, 2020 to first day of camp
15% discount for siblings
Click on the registration form, complete it in full, and send the registration form with the correct registration fee depending on the date, and send to Vince Carter Youth Basketball Academy, P.O. Box 9596, Daytona Beach, FL 32120. I further assistance is needed, please call (386) 239-8215.
>> Click here to download registration form