VCYBA 2018 RECAP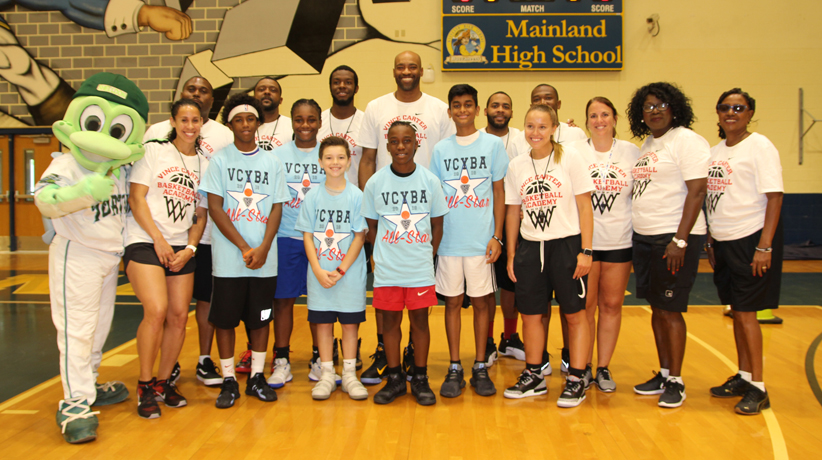 Each summer I have to pinch myself on the first day of my Vince Carter Youth Basketball Academy and this year was no different. There are multiple reasons for this, but the biggest two reasons are:
To accept the fact that I just completed another healthy NBA season
After 20 years of camp we are still able to directly impact over 100+ youth through basketball and education
The VCYBA will always be a humbling experience for me because it seems like yesterday I was at the age of these campers simply playing with a basketball not knowing the impact it would have on my life and so many others. I look forward to observing behaviors and watching how the participants evolve from day-one to day-five. It's amazing to see the participants come to camp not knowing many others and then watching them leave camp with new friends and a higher sense of self confidence.
As I've traveled across the world I've notice how much the game of basketball has grown. I'm a firm believer that, through sports, we are able to break down barriers that have limited the growth of humanity. I once read an article that stated, "Children who play together can learn to live together." When you mix that belief with the VCYBA core principles: Vision, Balance, Hardwork, Teamwork, and Perseverance, it's guaranteed that we are making positive changes towards our future.
Well that's a wrap for VCYBA 2018 and I'm already looking forward to seeing you next summer. Don't forget… make sure to invite a friend!
I wish everyone a successful year and remember to cheer for your new favorite team!
GO HAWKS!!!
Til next time,



Vince Carter
Atlanta Hawks