About Vince Carter's Embassy of Hope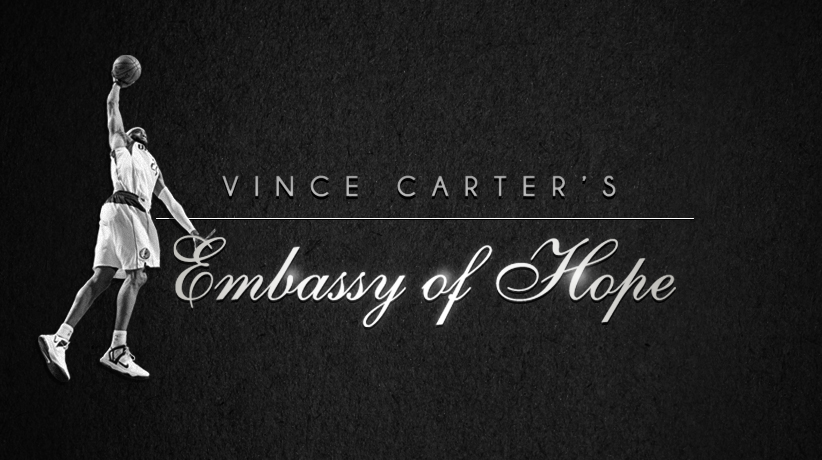 The Embassy of Hope is a non-profit foundation established in 1998 by retired NBA All Star Vince Carter to help address the needs of children and their parents.  Embassy of Hope is a Florida-based 501 (c) (3) charitable organization.
The Foundation's slogan, "Believing in Your Dreams," represents Vince's lifelong commitment to perseverance and achievement – qualities that have enabled him to excel as an athlete and as a person committed to helping those less fortunate.  It has donated over 1.9 million dollars in the United States and Canada to those in need of our support, focusing each year primarily on scholarships for graduating seniors from Volusia County, Florida high schools.  In addition, organizations who specifically work with underrepresented children and families have benefited from the foundation's support.
Vince loves kids and he is convinced that through love, direction, and support, children can reach their potential and follow their dreams successfully.  Through the Embassy of Hope Foundation, Vince has established the framework for others to join him in helping children reach their full potential.  "When my family and I decided to establish the Foundation, we realized we could make a difference by encouraging young people from all walks of life to believe in their dreams, Vince said, but we knew we couldn't do it alone.  Just as my success was not reached in isolation, the success of other young people needs the support of many.  As I work to enhance the lives of others, I ask you to join me in these worthwhile endeavors."  If you wish to support Vince's foundation, click on the donate button below.
A COPY OF THE OFFICIAL REGISTRATION (FDACS NUMBER SC-09298) AND FINANCIAL INFORMATION MAY BE OBTAINED FROM THE DIVISION OF CONSUMER SERVICES BY CALLING TOLL-FREE (1-800-435-7352) WITHIN THE STATE.  REGISTRATION DOES NOT IMPLY ENDORSEMENT, APPROVAL OR RECOMMENDATION BY THE STATE.
In addition, contributions may be sent to:
Embassy of Hope Foundation
P.O. Box 9596
Daytona Beach, Florida 32120