Run for the Roses at Vince Carter's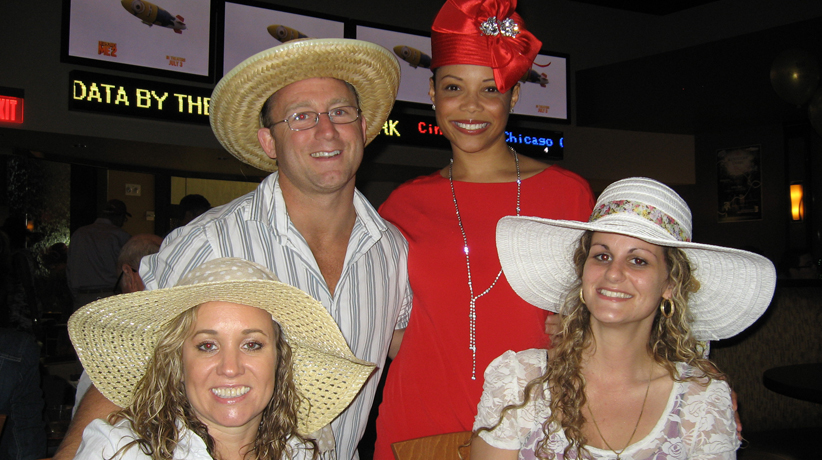 Come join the fun and Run for the Roses at Vince Carter's on Saturday, May 3, 2014 as we celebrate the Kentucky Derby and raise funds for Vince Carter's Embassy of Hope Foundation. This benefit from 5:00 to 7:00 p.m. will support local women's and children's programs. Post time is 6:24 p.m.
Don your chapeaus, or leave them at home, but get your tickets early. Seating is limited to the Highlight Zone where the Derby races will be shown on all 32 high-definition screens.
Tickets are $30 and include giveaways, guaranteed fun, and a hat contest for anyone who is interested in participating. Hats will be judged in three categories such as most chic, funniest, and most unusual. Check out last year's event at the end of this article.
Since availability is limited, advanced purchase is strongly suggested. Make your tax deductible donation to Embassy of Hope Foundation through PayPal below or by check.
For more information, please call the Foundation office at 386.239.8215.
In addition, contributions may be sent to:
Embassy of Hope Foundation
P.O. Box 9596
Daytona Beach, Florida 32120