2023 VINCE CARTER YOUTH BASKETBALL ACADEMY Sign up early!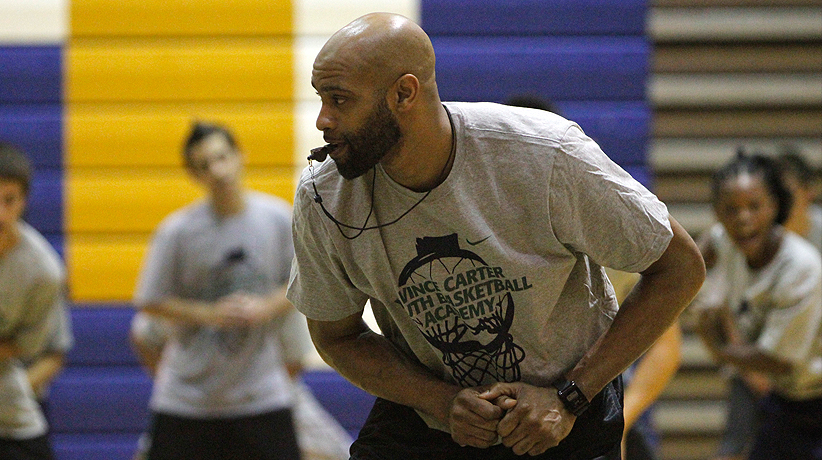 Vince may have retired, but not his academy.  Join the 2023 Vince Carter Youth Basketball Academy, July 20th through July 23rd from 8:00 a.m. until 12:00 noon at the Vince Carter Athletic Center in Daytona Beach, FL.  Vince knows how important summer camps are for the development of good habits and performance.  He credits the ones he attended as a kid with helping him become an all-star basketball player.  Vince enjoys hosting and participating in the academy where he gives back and helps young aspiring players and beginners learn and hone their skills.
Campers will be placed in teams determined by age and ability.  The camp is open to girls and boys, ages 7-17.  They will be taught basketball skills, teamwork, life skills and have fun!  Vince participates on a daily basis, campers receive a team picture with Vince, one autographed item of their choice, and various give-aways and recognitions.
Individual registration is $175 per camper with a 15% discount ($148.75) for each sibling of a full paid camper.
Additional questions may be directed to the Vince Carter Youth Basketball Academy office by phone at (386) 239-8215 or by email at embassy1@bellsouth.net.
Click here for the 2023 registration form.