Dr. Michelle Carter-Scott Awarded Bronze Medallion of the Legion of Honor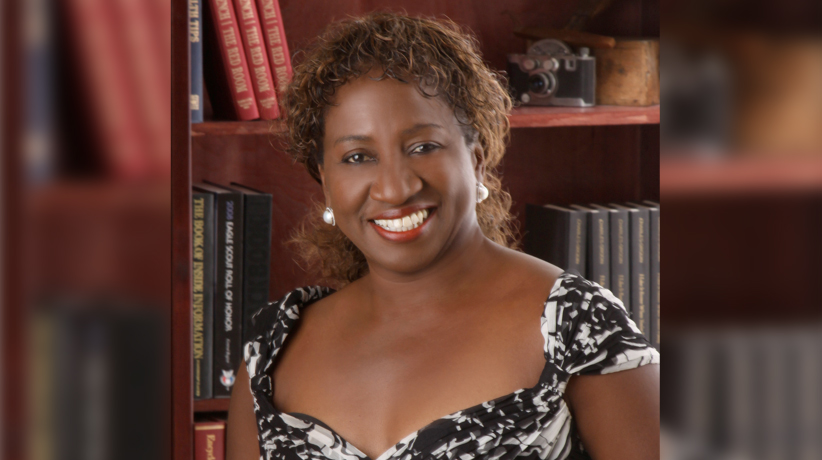 Tuesday, February 10, 2015 in the hallowed/sacred setting of the St. James Episcopal Church in Ormond Beach, Florida, over a hundred and fifty people gathered to hear the heavenly voices of the renowned Bethune-Cookman University Concert Chorale, under the direction of Damon Dandridge, and to support Dr. Michelle Carter-Scott.    Under this ideal backdrop, Capt. Lou Cavaliere, USN Retired, and Larry Babitts presented Dr. Carter-Scott with the Chapel of Four Chaplains "Bronze Medallion of the Legion of Honor" for her philanthropy,  her extraordinary devotion to numerous causes,  and her selfless service to her community and those less fortunate than she.
Based in Philadelphia, Pennsylvania, The Chapel of Four Chaplains is a 501(c)3 non-profit organization that advocates for cultural harmony and religious tolerance.  Only six annual Bronze Medallion of the Legion of Honor Awards are presented each year.  They are awarded throughout the country to "ordinary people who do extraordinary" selfless acts.  Awardees show a giving spirit and unconditional service to community, nation, and humanity without regard to race, religion, or creed exemplified so dramatically by the Four Chaplains.
The evening concluded with a reception where those in attendance were able to thank the Bethune -Cookman University Concert Chorale for their inspiring performance and congratulate Dr. Michelle Carter-Scott for her outstanding service and well-deserved recognition.