TWENTY-FOURTH VINCE CARTER CHARITY GALA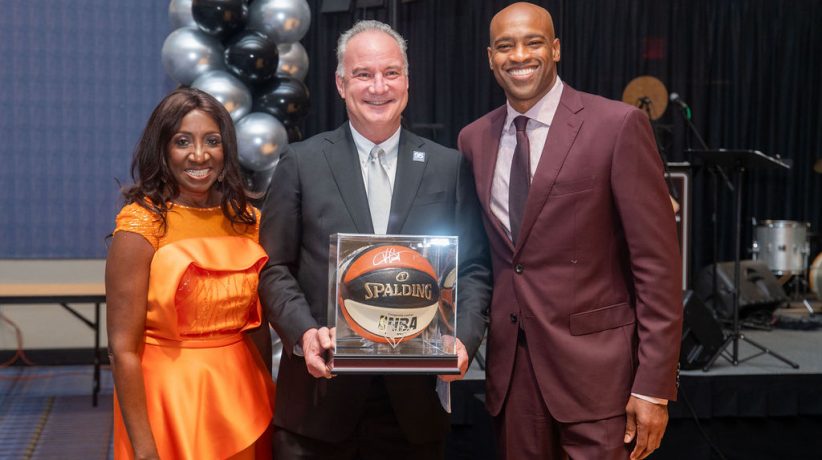 This year, 2023, the Embassy of Hope Foundation celebrated its 25th anniversary. The 24th annual Vince Carter Charity Gala honored Jeff Feasel, visionary and strategic healthcare chief executive office of Halifax Health and Steve Ridder, veteran Men's Basketball Coach at Embry Riddle Aeronautical University. Both men were honored with recognition in the Embassy of Hope Foundation's Hall-of-Fame for their contributions in the community and their respective careers.
We were honored to have award-winning journalist and WESH-TV (NBC) news anchor, Summer Knowles, as the mistress of ceremony for the evening. As mistress of ceremony, Summer Knowles was charismatic and kept the program portion of the evening flowing.
"This gala is one of my favorite fundraising events. It is an opportunity for people to come together, enjoy themselves and help us raise money for local programs within our community." The gala, a black-tie optional affair, included entertainment by KTG, plenty of food, recognition of the foundation's scholarship winners, and lots of fun. There was a silent auction of numerous gift baskets donated by friends and members of the Embassy of Hope Advisory Board, as well as exquisite jewelry available for purchase from J'aime Bijoux, LLC, wholesale private jeweler, Jaime Yeomans.
In addition to the dancing, auctions, and camaraderie, attendees enjoyed "off the cuff" vintage Vince Carter comments about his new career as an NBA analyst, his passion for golf, his continued desire to help young people see their potential, and his dreams for a better life for those less fortunate. "Each year, my favorite part of the gala is hearing Vince speak," said one of the gala attendees.
Proceeds from the gala benefit children and family programs and the Embassy of Hope "Believing in Your Dreams" Scholarship Fund Since its inception in 1998, Carter's Embassy of Hope Foundation has donated over 2 million dollars in the United States and Canada.